There Crepes Pie it is a sweet and very easy to prepare! To make this tasty cake, you will first have to try your hand at making crepes (whose classic dough I have flavored with coconut milk), stuff them one after the other with coconut flour and chocolate, and finally sprinkle them with icing sugar and decorate them with some raspberries.
If you are wondering if cake crepes be quick to do, the answer is no! The longest part is definitely the cooking of each crepes, but you can amortize the times using two pans at the same time;)
Despite everything, don't be discouraged, this cake is one of the sweets with Nutella that in life you absolutely must try at least once and today, two days from Valentine's Day, it seemed like the perfect recipe to publish!
Preparation: 30 min

cooking: 45 min

total: 1 hour and 15 min
Method
How to make crepes cake
In a bowl, combine the flour with the whole milk and the coconut milk to form a batter.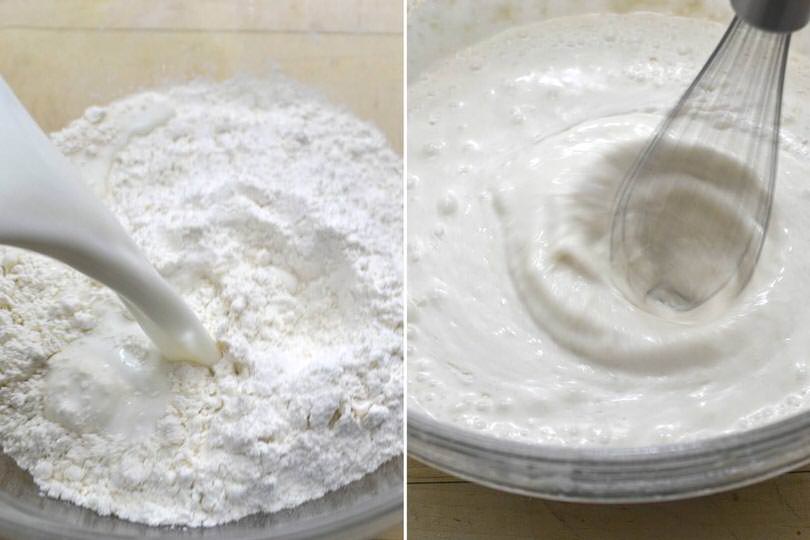 Separately, beat the eggs and add them to the batter, then mix until the mixture is homogeneous.
Cover the dough with plastic wrap and let it rest in the fridge for half an hour.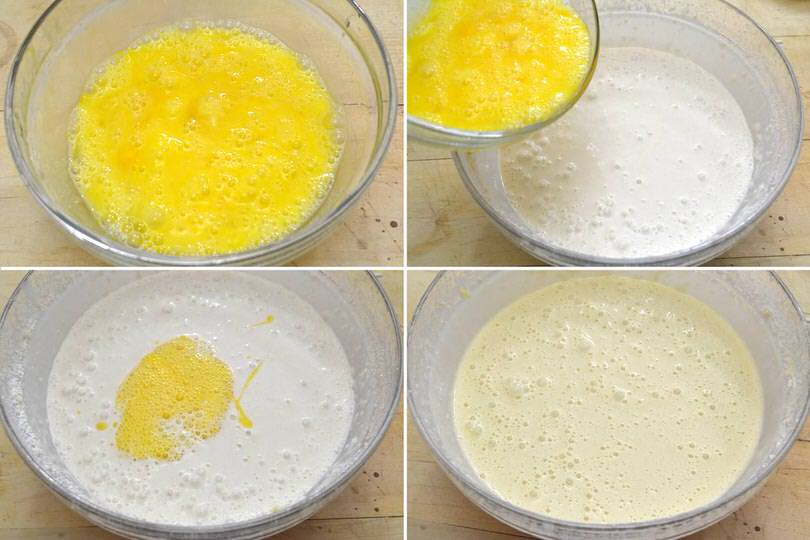 After this time, melt some butter in a non-stick pan about 18 cm and pour half a ladle of batter at a time.
Cook the crepes on both sides for a couple of minutes.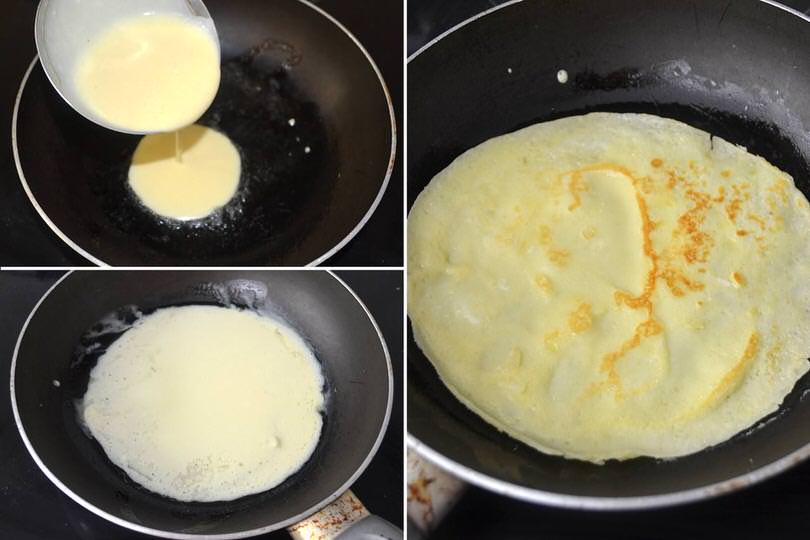 As the crepes are ready, place them on top of each other and let them cool.
Stuff them later, alternating a crepes with a layer of Nutella and coconut flour.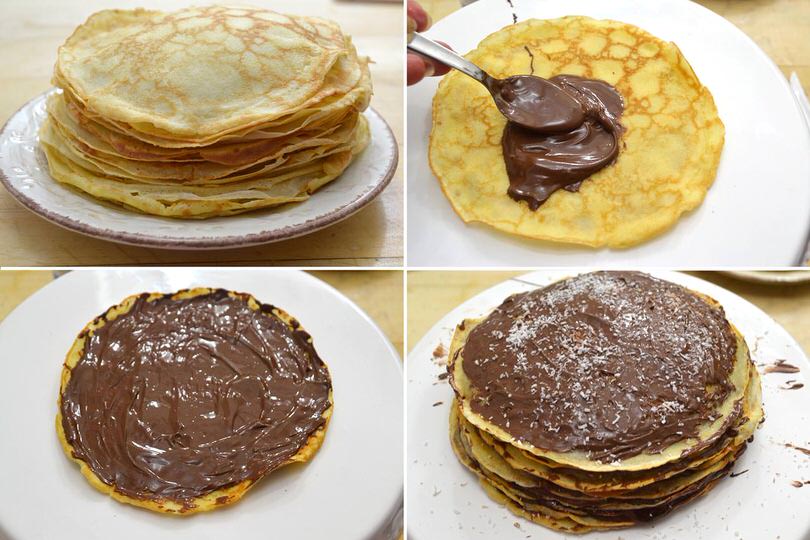 Sprinkle with icing sugar, decorate with raspberries and serve your crepes cake.