This salted millefoglie of pane carasau is a fresh and quick idea, perfect for a summer meal prepared even at the last moment. A true hymn to the classic Italian summer flavors, with the special crunchiness of the carasau bread which gives the right extra note! In this recipe I combined the flavors of Sardinia with those of my Campania and so it came out of this millefeuille;
Ingredients for 2 people:
Preparation: 10 min

total: 10 min
Method
How to make carasau bread millefeuille
Wash and dry the tomatoes, cut them into four parts and place them in a bowl.
Add plenty of chopped basil, seasoned with salt, extra virgin olive oil. Stir and let stand for 10 minutes.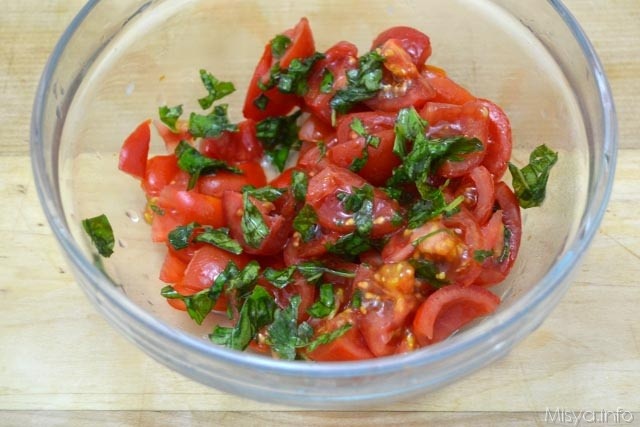 Put one carasau bread sheet on each plate individually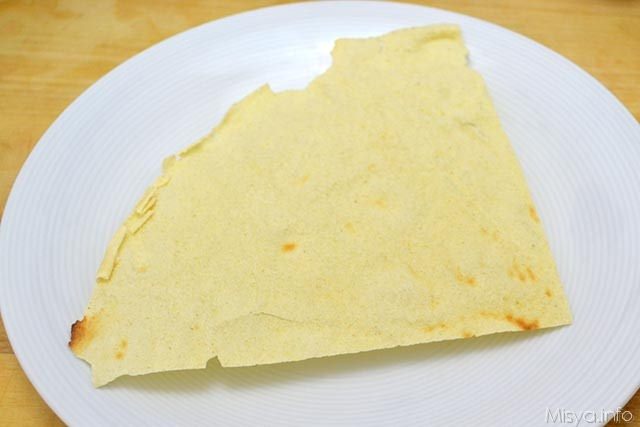 Season each layer of carasau bread with the tomatoes and their sauce.

Now add the diced mozzarella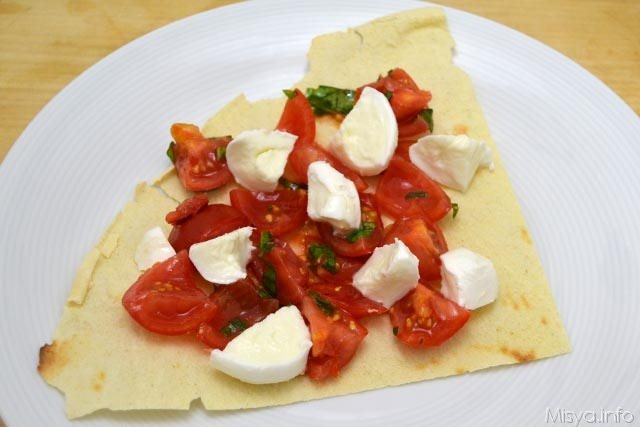 Make 3 equal layers finishing with a spoonful of cherry tomatoes, a morsel of mozzarella and a basil leaf.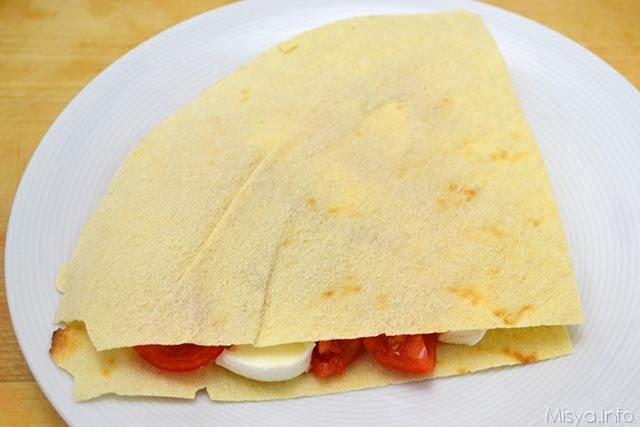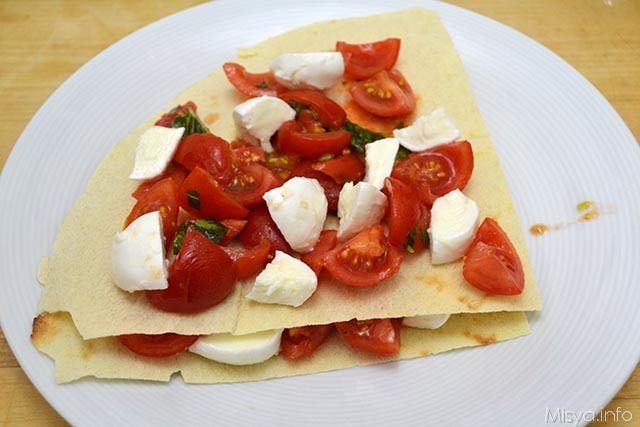 Let the carasau bread millefeuille rest for a few minutes before serving.