Pasta with carrot pesto is even more delicious than a first course that I have always prepared for Elisa. My little girl loves carrots and I often make her a sauce with pureed carrots, almonds and parmesan, she goes crazy for the pasta seasoned in this way and sometimes I accompany her with a couple of forkfuls on her plate;] This recipe that you I propose today instead, it has a little more thickness: there are bacon, garlic, pepper and rosemary! In short, you have the choice of which version to try, I love them both. Well girls I'm leaving for Milan, by now you know me so it's useless for me to add anything else;] I leave you then to this first dish with carrots and if you try it, let me know what you think, a basin and we'll read it later: *
Ingredients for 4 people:
Preparation: 10 min

cooking: 10 min

total: 20 min
Method
How to make pasta with carrot pesto
Wash and peel the carrot, cut it into small pieces.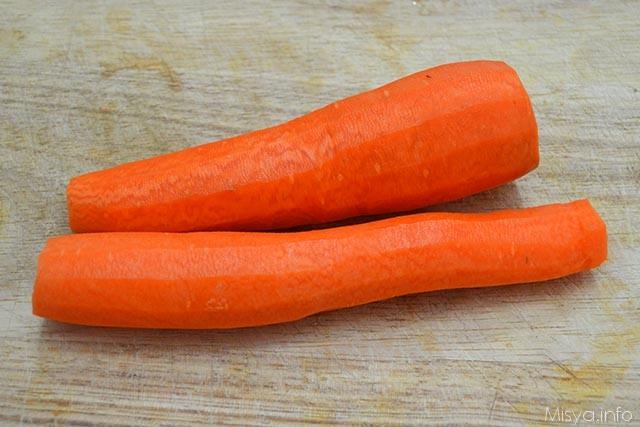 Chop the carrots in the mixer together with the shelled walnuts.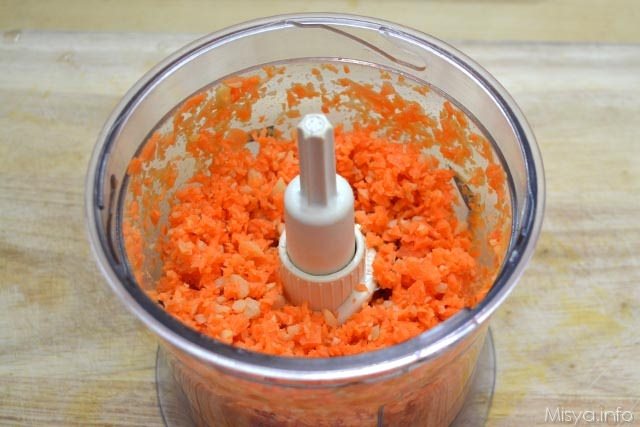 Then add salt, pepper, oil and a few tablespoons of boiling water, and blend until creamy.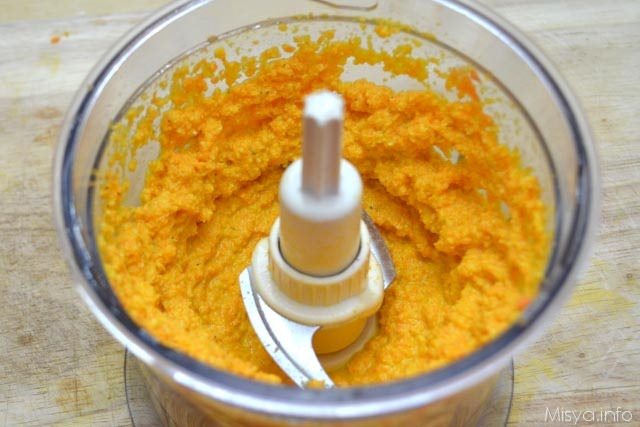 In a large pan, brown the diced pancetta with a clove of garlic and the oil.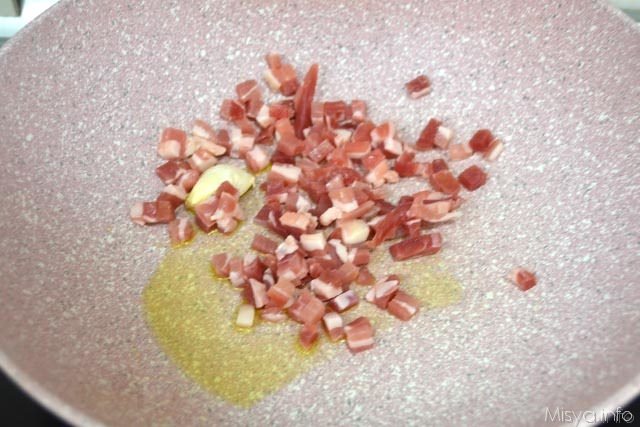 Cook the pasta in abundant salted water and as soon as it is cooked al dente, pour it into the pan.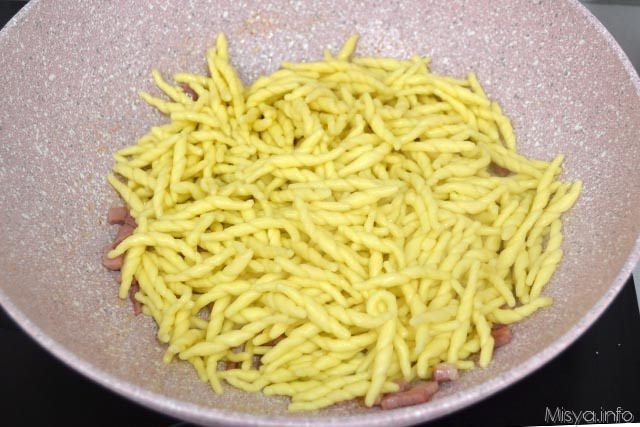 Remove the garlic clove, add the carrot pesto and sauté for a minute.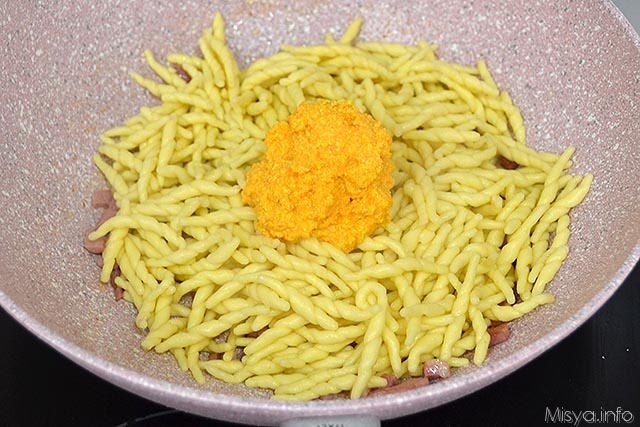 Then add the rosemary and freshly ground pepper.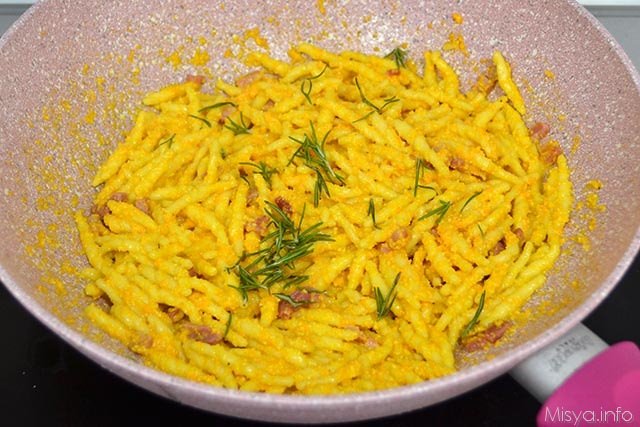 Serve the pasta with carrot pesto on the plates.