Baked rabbit is an easy, tasty and suitable recipe for any occasion. Convenient to prepare because it is baked in the oven and because you can accompany it to some potatoes so as to make a second and a side dish at once;] Despite not being a lover of this type of meat, I have often seen it prepare my mother for said of all makes an excellent rabbit cacciatore, so, not wanting to compete with her with the same dish, when my father asked me to cook the rabbit, I chose to prepare it in the oven variant;] girls I returned from Valencia yesterday , I spent will make intense and stimulating days. I also managed to carve out some time to go sightseeing and return home with souvenirs mangerecci pretty good: rice and saffron to make paella, chufa to make horchata and obviously a bit of jamon to make it taste at home ;] Today, however, no work and no kitchen, I am in total relaxation with my star, I have to recover the cuddles and kisses that I lost these days. A kiss and we read tomorrow with a new recipe: *
Ingredients for 4 people:
Preparation: 10 min

cooking: 40 min

total: 50 min
Method
How to make baked rabbit
In a bowl, add the chopped herbs and garlic with wine and oil.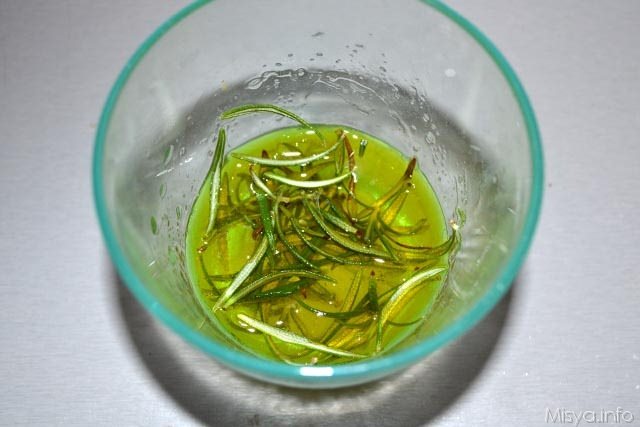 Place the pieces of meat in an oven dish and cover it with the marinade.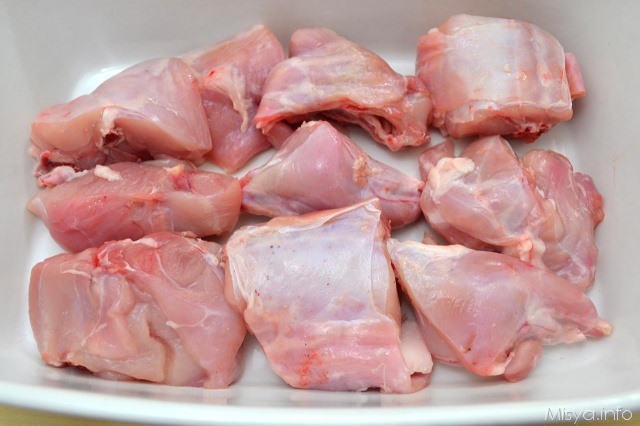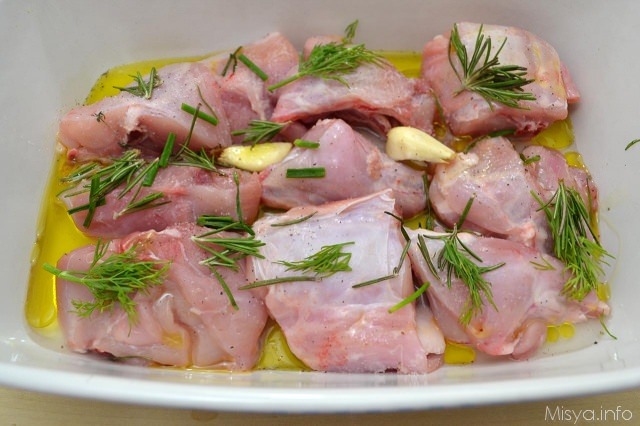 Cover with plastic wrap, sealing well, and let it rest in the fridge for at least 1 hour.

Once the marinating time is over, preheat the ventilated oven to 180 ° C, remove the foil and bake.
Cook for about 40 minutes, turning the meat occasionally if necessary.
At the end of cooking the meat should be well browned and crusted, if not then turn on the grill for a few minutes.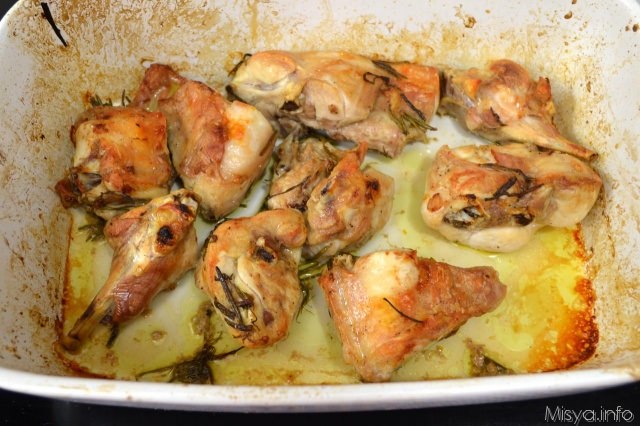 Your baked rabbit is ready to be brought to the table.