These Savory Croissants they are a perfect treat to serve for an aperitif with friends. The dough is simple and quick to prepare, thanks to the use of instant yeast you will not have to wait for leavening, so you can make croissants in just over half an hour. The recipe I saw on the blog of cow drunk and immediately intrigued me, the only variations I have made are adding chives in the dough and prefer a filling made with salami, ricotta and parmesan, even if, as 'it is easy to guess, you will be able to indulge yourself with all the fillings you prefer;)
Together with the croissants of puff pastry they are one of the things I prepare most often when I want to bring a snack to the table in a short time. Try them at the first opportunity and you will see what happened;)
Ingredients for 20 croissants:
Preparation: 20 min

cooking: 10 min

total: 30 min
Method
How to make savory croissants
Place the flour on a pastry board. Add oil, sugar and baking powder to the center.
Start working the dough adding the water gradually.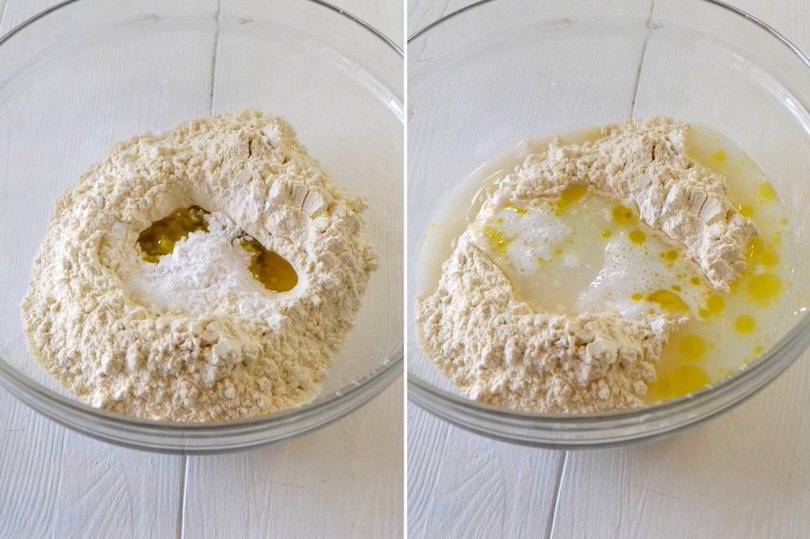 Add salt and herbs to taste (I used chives). Knead the dough until the dough is soft, smooth and not sticky.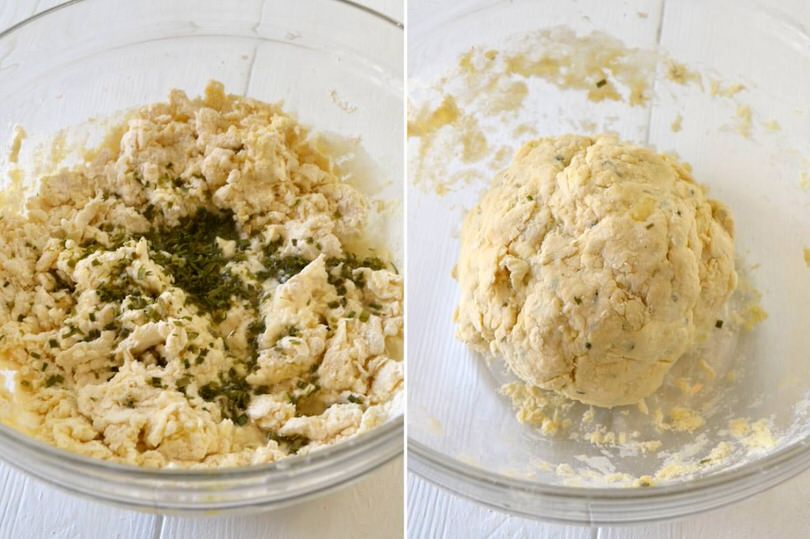 Roll out the dough into a sheet about 3 mm thick. Then cut it into rectangular strips
Divide each rectangular strip into 3 or 4 rectangular parts which you then divide diagonally into triangles.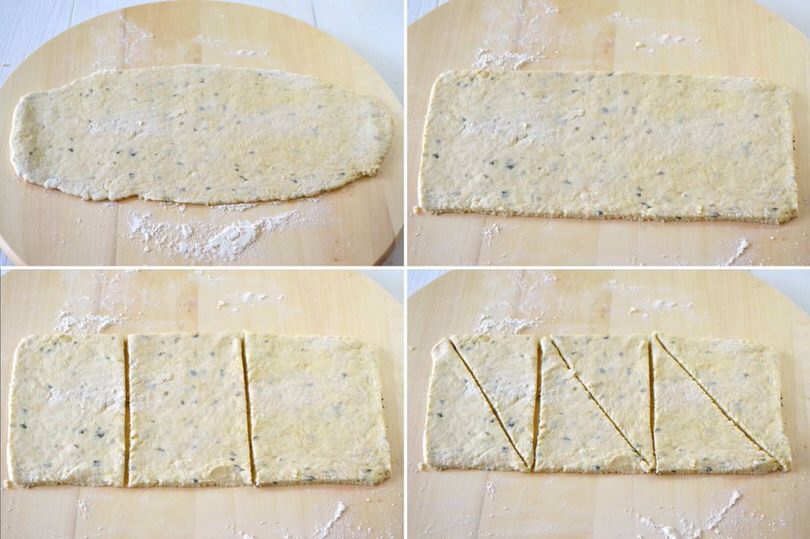 Stuff the base of each triangle with some cheese and pieces of salami.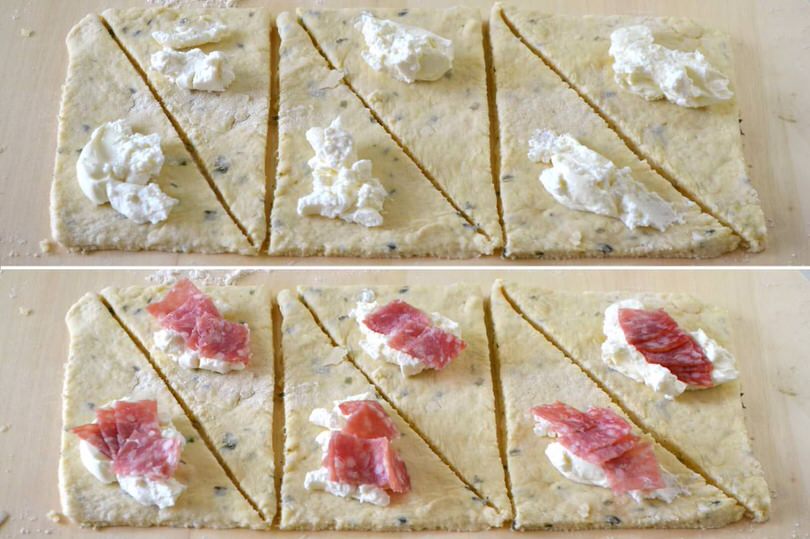 Roll the dough starting from the wide side of the triangle, giving the classic shape of the croissant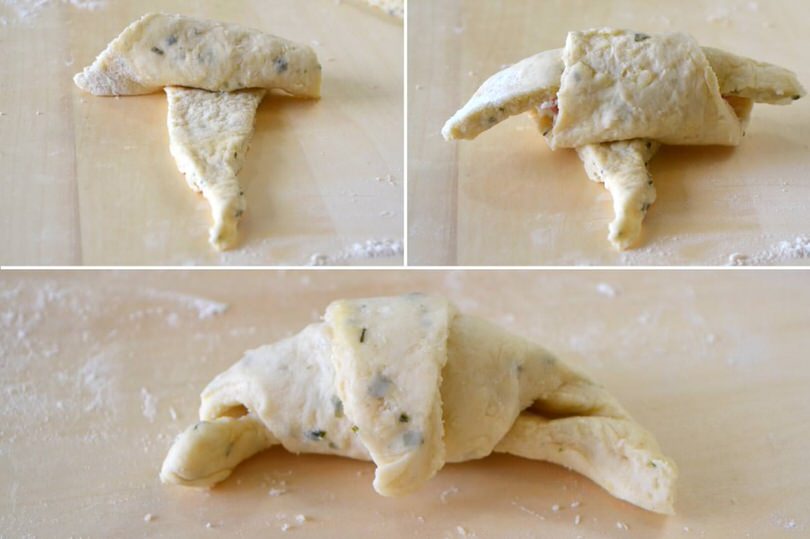 Arrange the cornettini salted on a baking sheet covered with parchment paper, brush them with a little oil and bake at 180 ° C. Cook for about 10 minutes or until golden.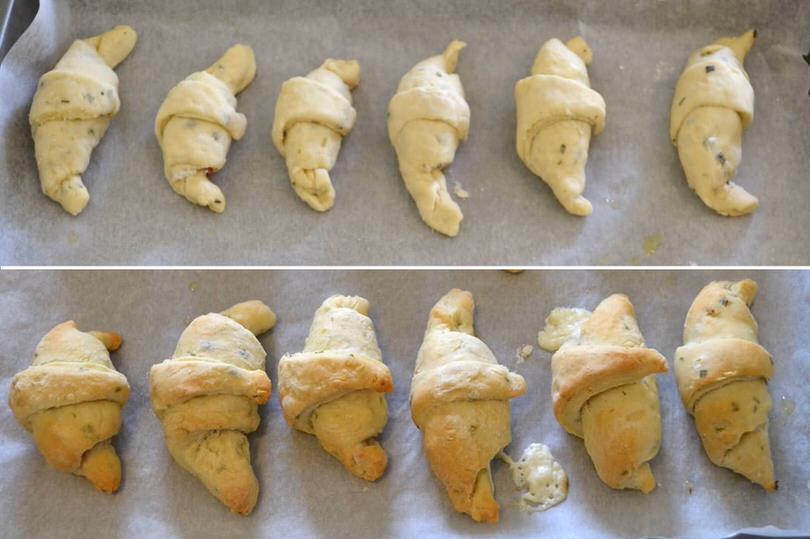 Allow the savory croissants to cool and serve.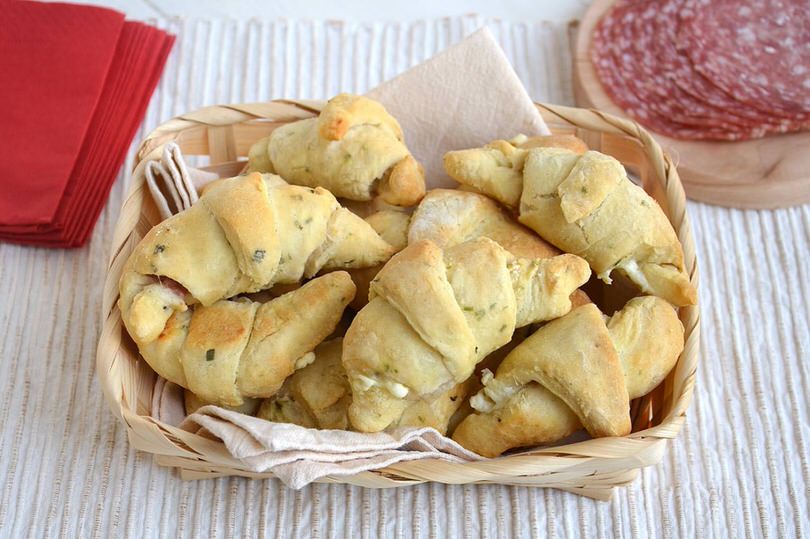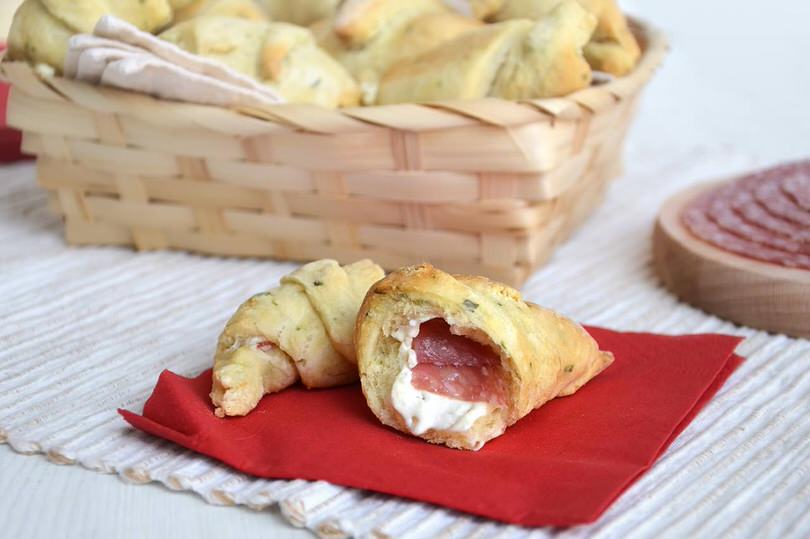 And here's the video recipe