Here is a quick and easy summer recipe. I saw this preparation of the rocket and provolone rolls on the Cookaround forum and it struck me the dramatic effect of the dish and the ease of execution. Last night, back from my weekend in Fondi, I prepared them for dinner and I really appreciated them.
The original version brought provola instead of provolone and also added cooked ham to the filling. I preferred to use a cheese that doesn't melt too much, to prevent it from coming out all the way out on the skewers during cooking, and I didn't add the ham because I didn't want to weigh the plate down.
Ingredients for 4 people:
Preparation: 10 min

cooking: 10 min

total: 20 min
Method
How to make the Rucola and provolone rolls
On each slice of veal lay the provolone cut into strips and a handful of rocket.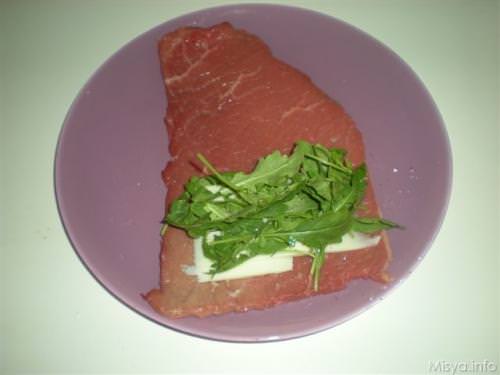 Add a pinch of pepper and roll each roll on itself.
Arrange the rocket and provolone rolls on a cutting board and stick them with 4 long toothpicks, equidistant from each other.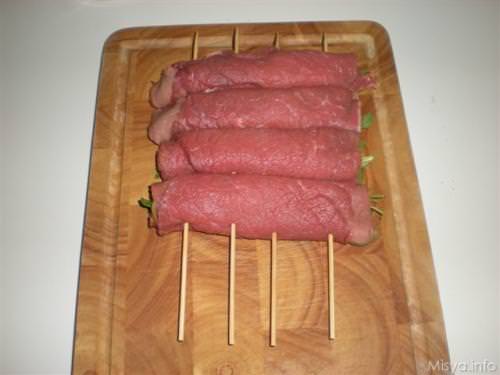 With a smooth blade knife, cut the rolls.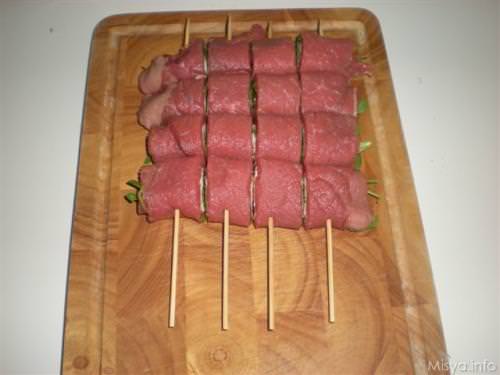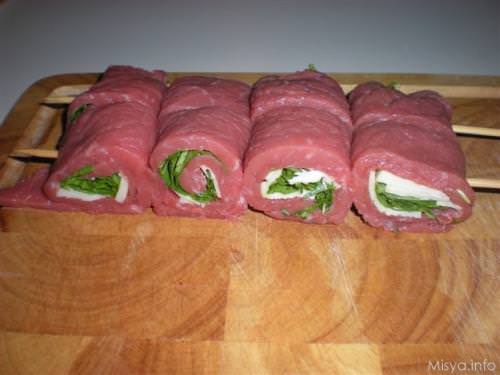 Cook the meat rolls in a pan with a little oil for about 5-10 minutes. Add salt.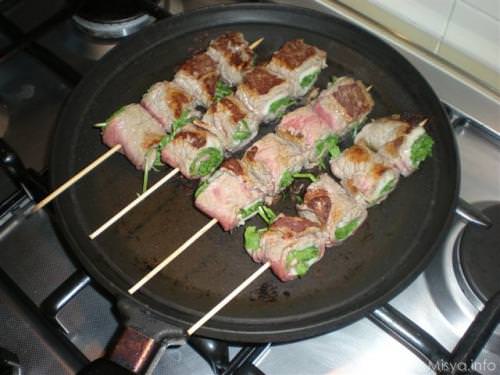 Transfer the rocket and provolone rolls into a dish on a bed of rocket and add if you like a drizzle of balsamic vinegar;]